Why Choose Tech Receptives for ERP Support ?
Finding a good ERP support is a tough task. However, if you have landed on this page, the search is over. TechReceptives are the leading ERP service provider company that aims to make open source their bread and butter.
ERP support is what TechReceptives excel at. The journey starts from end-to-end ERP implementation. We care about our implementations and offer affordable, high-quality ERP support for our clients.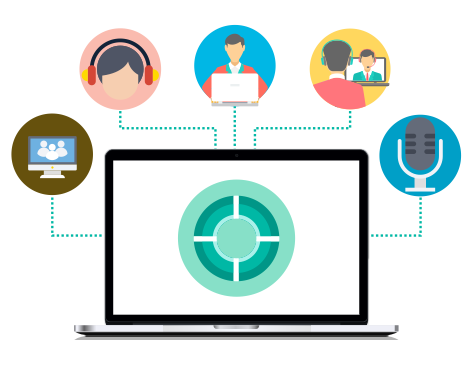 At TechReceptives, we have an ERP support strategy. The approach composed of three essential steps -- Support, Maintain, and Progress.
All the steps are monitored for quality control. You might need ERP support in many scenarios. Some of the scenarios are discussed below.
Scenarios such as new to ERP
Want to improve the performance of the ERP platform?
Want to improve the performance of the ERP platform?
Workflows to adapt OpenERP process
All our services are based on custom developed service level agreement that suits the requirement in the competitive market without breaking the funds of the organization.
What includes in a Support Package?
Support packages offer a broad range of services. A support package will include the following.
Our services are available through the following systems.
Many ERP solutions run out of juice quickly and hence doesn't do justice to your long term planning. Either the technology used in the ERP gets old, or the developers abandons the project. In both the cases, change is ERP is warranted.
We also provide onsite support if needed.
How We Help Businesses To Grow
---