Why Choose TechReceptives as Your ERP Consultant?
ERP(Enterprise Resource Planning) is a centralized approach to take care of all the business processes and automating the process as much as possible.
For any company, small, medium or large, choosing an ERP system is a tough task. Choosing ERP means gathering market information, going through demos and then implementing a dedicated team to take out the task of ERP implementation.
To simplify this, TechReceptives offers ERP consulting for companies that choose ERP system for their business.
With tons of on field experience, in-depth knowledge and excellent understanding of the different aspects of ERP, makes us the number one in ERP consulting and other related services.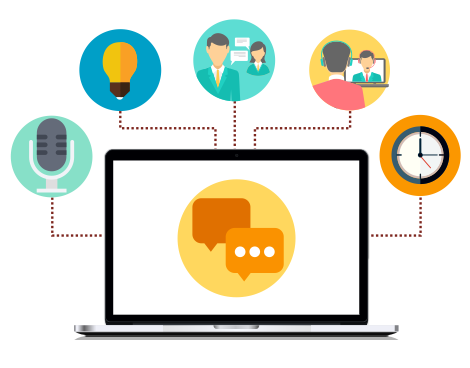 So, How TechReceptives Carries Out ERP Consulting?
Business Process Analysis
At first, we make a complete analysis of the business process. With a clear picture, we move forward and also take all the stakeholders into account, before calling in any shots.


Process Recommendation
Improving business is a never ending process. As our understanding of your business grows, we recommend some key points that can improve existing or future processes.
Quality Review
With all the primary analysis done, we make sure that quality is maintained through the consultation process. Our quality engineers take care of each metric and help us improve the workflow.

Implementation Approach
We discuss the implementation approach and plan with all stakeholders and take their input and priorities in consideration for implementation approach.
Solution Determination
Using the right set of tools and techniques, we solve the business problem and implement the ERP for better ROI and efficiency.
Simplicity is the key
ERP might be a complex system, but one thing that makes the full consultation and implementation worthwhile is the simplicity that we always try to achieve.
How We Help Businesses To Grow
---