Why Choose Tech Receptives for ERP Development ?
No business stays stagnant nowadays and with the changes they need to incorporate the necessary modules in ERP. This is where TechReceptives comes in and offers the best development services for any company using ERP .
ERP development requires knowledge in many fields. The in-depth knowledge of the technologies used in ERP is a must.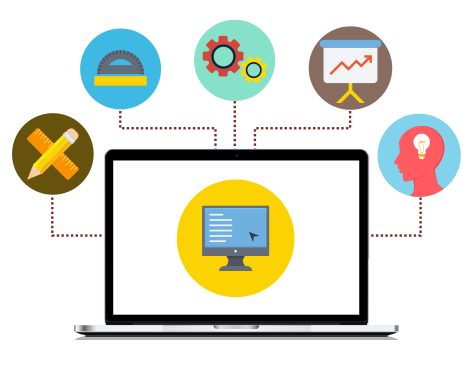 TechReceptives revolutionizes ERP services. If you plan to use our services, you will get the following benefits.
ERP Offshore Development Services
Our unique Full-Service Provider solutions model brings you the best of the worlds of Offshore ERP Development Services for your ERP development and implementation needs.


Expert Customization
We bring the best out of the ERP platform. Our experts understand every intricate detail about the platform and customize it accordingly.
Clean Code
Customization is done keeping future maintenance in mind. We write clean code that aims to deliver best possible results for the organization.
Best ROI
We develop the system so that it brings the best ROI for the business. The ROI is what most of the organization look for, and we also take it as a serious proposition in our work.
How We Help Businesses To Grow
---