Why Choose TechReceptives With ERP Customization?
Customization is one of the sought services by business who are looking to make their ERP customized to their requirement. With customization, many companies have given life to their work process.
The staff love customization as the system is customized to their requirement and with more likability, productivity and efficiency are increased tenfolds.
At TechReceptives, we understand ERP inside out and can easily customize it to the requirements of the organization.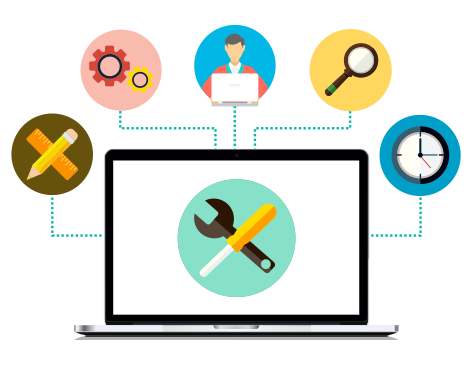 Our following approach makes us stand out from others in terms of ERP Customization.
GAP Analysis
With correct analysis, we try to fix the critical issues and enable the business to take control of their ERP solution, maximizing productivity and efficiency.


Prioritize Business Needs
Not everything is important and not every minor thing are to be ignored, and that is why we create a prioritization list and then focus on critical points for delivery.
Process Mapping
With a complete process map, our experts can quickly identify the problems and also provide best practice solutions for the organizational needs.
Custom Development
Our team makes sure that the development takes place in an objective manner and is relevant to the business process, already in place.
Testing
Testing is the final frontier our engineer climb to make sure that everything works as it is meant to be and the custom development has not broken anything else on the system.
How We Help Businesses To Grow
---