Why Choose TechReceptives for ERP integration?
Integrating new 3rd party apps is not only a trend but a necessity that a business cannot ignore. With growth, the requirement of seamless integration with the ERP core is needed.
At TechReceptives, we understand how businesses evolve and require proper 3rd party apps integration along the way. Most common example would be an integration of e-Commerce platform or any other analytic that can help them understand their business better.
TechReceptives have been working on ERP technology for the past eight years now. With ground experience, cutting-edge talent and complete knowledge of how internally ERP works, we have great service for the right clients.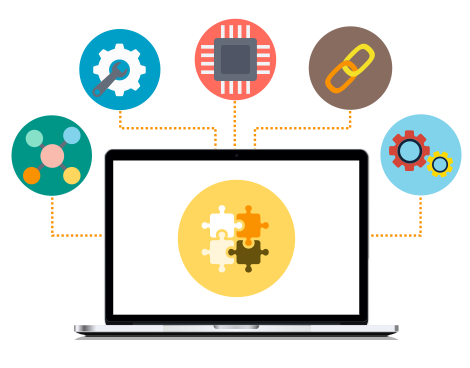 Below are some of the reasons to choose TechReceptives for your ERP Integration.
Cutting Edge talent at disposal. Our engineers are experts in understanding and solving critical issues naturally and coming at a solution that proves vital for the business in a long run.
We have prior experience in providing open source ERP integration. The ground field experience, full of diversity and challenge, makes us the strongest contender for an ERP integration.
We use the latest technology and utilize all its internal behaviors and advantages to drift the tide for the company success.
With a series of step, we make sure that successful ERP integration takes place. Let's take a look at the steps that are performed during an ERP integration.
Object Identification
The object identification is made using tools and internal business model knowledge. We also analyze both system object structures for better understanding.


Data Mapping
We map most necessary and relevant data in both the system to achieve best results and data integrity.
Flow Validation
Flow Validation is a process in which we make sure that everything works fine until the point. Quality testing is done so that everything works as it is intended to.

Scenario Based Testing
Scenario-based testing is also done to make sure we are tackling all possible scenarios in the both system.
How We Help Businesses To Grow
---