We provide the best of both worlds, On-site and Off-site.
Not all businesses are same and at Tech Receptives, we understand the fact from the core. The inception of Hybrid Delivery Model enables clients to avail the benefits of both Onsite and OffSite Delivery Model. Cost benefits and delivery time are also enhanced in the Hybrid Delivery Model.
The luxury of using Hybrid Delivery Model is to provide both internal assessments and controlling the external environment to gain access to hidden resources which can further be analyzed to gain powerful insight and more time to understand market dynamics. Evident benefits of using Hybrid Model are decrease in the communication gap, 24/7 productivity and a complete control over the project internals.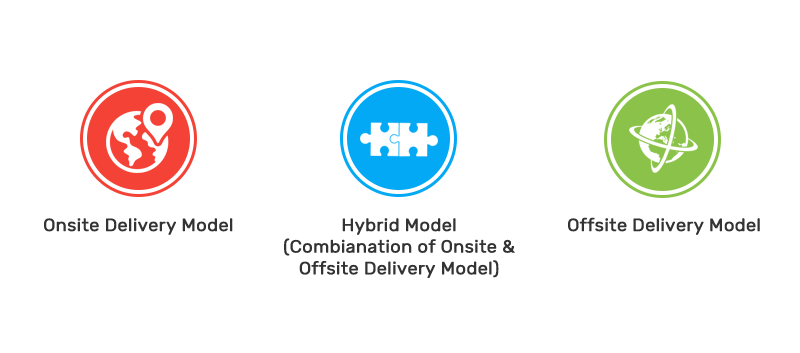 To gain speed and productivity, many companies across the world use Hybrid Model to their advantage. Splitting of work accordingly, give them access to world-class labor, local insights and more.Tech Receptives, we understand and bring the best of both the worlds, and make benefits to the already present business model of the clients. We also help establish the OffSite Delivery Model with minimum cost and time consumption, resulting in high returns.